CCSEFCU's Annual $1000 Scholarship Program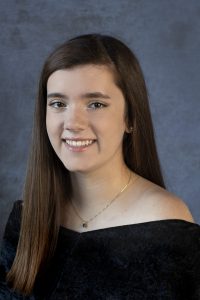 We are pleased to grant this year's $1,000 essay scholarship to Grace Vogelsong of The Tome School. This fall, Grace will be attending the University of Delaware where she plans to major in Psychology.
Since we were founded as a credit union for teachers, we proudly support the educational efforts of our members and their families. We participate in several scholarship programs throughout the year. We'll post them on this page when they're accepting applications.
CCSEFCU's Annual $1000 Scholarship Program
It's time to once again recognize outstanding student members with our annual $1,000 College Scholarship that can be used at any accredited college or university (Check will be made payable to the college or university).
This scholarship program is for CCSEFCU members only. Students may join the credit union and then apply. All students in the Cecil County Public School System, Tome School, Tri-State Academy, West Nottingham Academy, and Providence Academy are eligible for membership.
All essays must be forwarded to the credit union on April 2, 2021, for a decision to be made by May 14, 2021. For more information, contact the credit union office at (410) 398-6921. All qualified students are encouraged to apply for this scholarship.
For upcoming college students.  
To enter' the student must:
be and/or become a member of CCSEFCU
be a high school senior
have a GPA of 2.5 or above
Submit a two page double-spaced essay on the topic:

"Compare and contrast banks vs. credit unions and why most consumers choose credit unions as their primary financial institution."